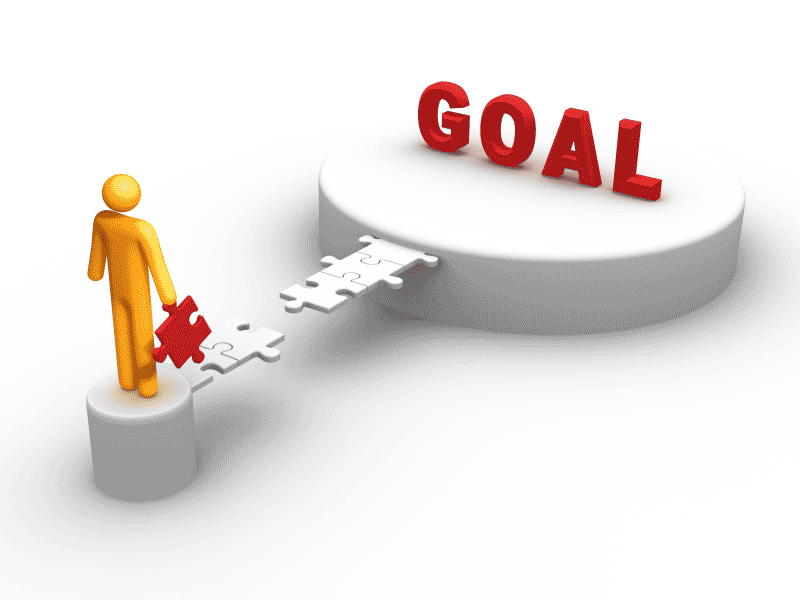 After a first few weeks of relevant content, I thought it'd be a good idea to write about myself and my life goals for a change. No reviews or business or keywords. I mean, if a website is supposed to be about what you love, I'm entitled to write about myself right?
Well, I guess the answer to that is purely subjective. Anyway, my intention is writing this post is just to put my three main goals out there, on my site. It lets me share something about myself,and it gives you readers the chance to chime in with your goals. Plus, it's my birthday.
And, somewhat forebodingly, it kinda forces me to accomplish them, since I'll always have this post staring me in the face. Forced Accomplishment (FA) is what I like to call it! Try it out sometime. It's what moved me to write this out.
This goal is just gonna hang over me till I do it, which is a good motivator in itself.
In a year, I wanna be in Los Angeles. Well, that's my first goal. I've never gone this personal before. Websites can change you!
 E3 and Wrestlemania
---
e3
The Electronic Entertainment Expo is the place to be every June for any gamer. It's huge! It's basically Comic-con for video games. There are conferences, demos, new products, and all that.
If you really wanna know more about it, click that link I gave. I've wanted to go to e3 since forever and a half ago. The latest one happened just a few days before this writing, and I wasn't any less enthusiastic. In fact, watching the live streams is what made me decide to write this.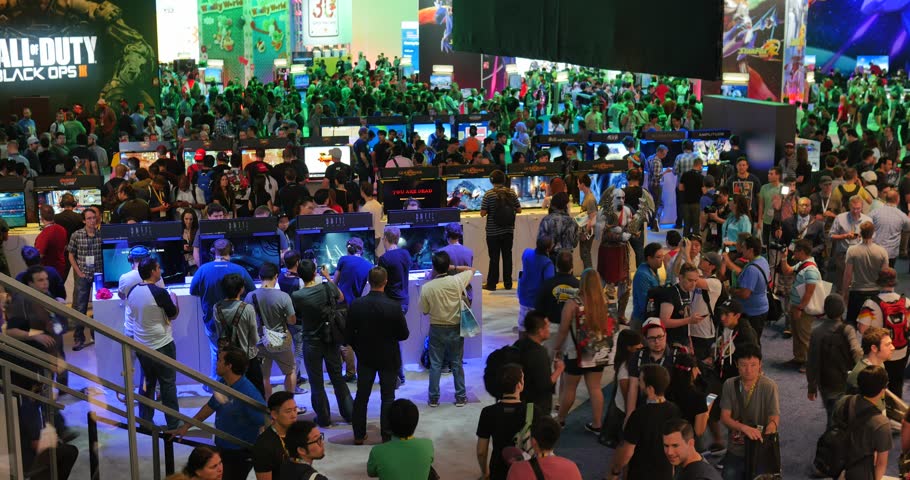 As I looked at the crazy new Spider-man game for PS4, or the new Zelda that was the most hyped game at the event, I thought, "well, I gotta have a slice of that action." I'm sure most readers won't know the significance of the games themselves, but everyone understands what it's like to be at the reveal of a new… um, a new thing! Anything!
E3 is actually hard to get into. There's only a limited number of tickets. That makes it all the more attractive to someone on the outside. I'm sure you've been in this situation before, in whatever your hobby is.
Wrestlemania
You'll notice the headline has Wrestlemania in it too. I hate repetition, and the 2 places are basically the same concept of going to a big annual event.
Wrestlemania is basically the Super Bowl of professional wrestling. It puts e3 to shame in terms of size. The latest edition attracted 100,000 fans in AT&T stadium in Texas!
Regardless of how you feel about the show, everyone can see that wrestling is a crowd-driven show. Audiences can get very enthusiastic. And at Wrestlemania, that quality is amplified.
Being a wrestling fan, I would wanna go there at least once in the future. Front row tickets too!
Those are my 2 most anticipated shows of the year. Getting to go to either of them (or both) would make my day. Actually, make that my year. My decade! Century! Millennium!
Sorry about that. It set itself up, really.
Destination Disneyland
---
No matter how bad I wanna do my first 2 goals, my drive to them is dwarfed by my drive to go to Disneyland. The will to go is strong. Any time I'm being weighed down by doubt or hopelessness, I just think about going to Disneyland.
You might be wondering why this is so important. Well, for starters, my role model is Walt Disney. He's the Beethoven to my Schroeder, if you will. I hope you guys get that reference, 'cause it came out smooth as butter.
Where was I? Oh yeah, Walt Disney. I've read every book on him there is, and I know how important a milestone Disneyland was in his life. I could (I will) write a whole post about Walt, but right now the point is he made Disneyland.
The resort itself is supposed to be amazing! A combination of technology, fantasy, innovation, and an idealized USA. I've read about every theme park and attraction. I know everything, but at the same time nothing.
What makes Disneyland different from e3 is that it's year round, and it's a place I would live in if it were possible. I've always loved to travel to escape real life, but Disneyland is designed for maximum escapism.  It resonates personally.
I remember when the family was about to go on a trip to Disneyland about 10 years ago. Boy, was I excited! Then the travel guy gave us a quote, and we couldn't afford it. Little me was crushed! I made a vow to myself to be able to afford to go to Disneyland every year.
Needless, to say, I was a little jealous seeing friends and classmates take the trip. Not the bad jealous! I just really wanted to go myself. So I guess you could say I got motivated to be able to go myself.
I could go on and on. But there's always a future post.
Fruits of Labor The Importance of Goals!
---
It would have been easy to just say I wanna make a pile of dough online. That's what every business is about.
But the truth is, I'm incredibly careless with money. It's a trait that hasn't been lost to maturity. I find it hard to save cash (all it takes is some cool merchandise to empty my wallet). Since this website is gonna be earning slowly, it's a good opportunity to learn to control myself.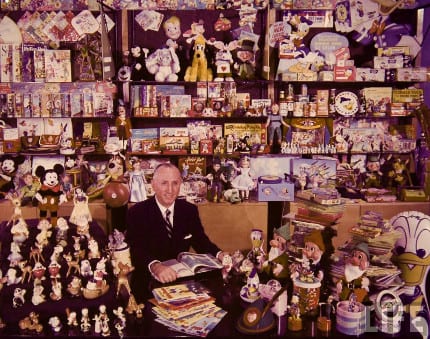 The point is, every website you see has a non-monetary goal behind it, of some guy wanting to visit a theme park or be an actor or anything in between (I know that made no sense).
Sometimes I imagine myself with a million bajillion dollars, and if my imagination has me as the same guy I am now, it means money is not gonna help. You need goals! Stuff to do! That's when I remember Disneyland!
For me, experiences are better than things. Materials are short-lived.
Writing this post allowed me to really visualize my goals. It sets them in stone (well, code) permanently. FA will have it's intended effect, and as I see this post every day on the main menu, I'll be reminded of what the June 19,2016 version of me idealized.
Thanks for reading my vanity project personal list! I hope you related to it.
Do you have any goals you'd like to share? Of course you do! Then write 'em down below! I'm sure they're a lot bigger than mine.
Your pal,
-Makki
Save
Save
Save
Save
Save
Save
Save
Save
The following two tabs change content below.