If you're thinking of starting your own blog, there are a few things you need to consider. First is finding and choosing a blogging platform that works well for you. Unsurprisingly, we recommend WordPress. It is perfect for beginners and serious bloggers alike and comes with a lot of features that you could take advantage of your own blogs. Here are a few reasons why you should start your blog on WordPress.
Some bloggers, especially those who are inexperienced on starting a blog, would like as much as possible to avoid spending money. This is one reason why WordPress is extremely easy for someone starting a blog. A recent post from WP Explorer talks about why it is so affordable to use WordPress as a blogging platform:
Because It's Affordable

You can start blogging for free with a WordPress.com blog. This gives you a completely free place to share your thoughts, upload image or videos or write guides. Many people start this way every day.

To start a self-hosted blog you really just need hosting, since you can find some pretty awesome free WordPress themes and plugins to use on your website for styling and added features. You can get good, shared hosting for $2.95 per month (for the first year) from Bluehost which includes a free domain (for the first year) and more than enough resources for a new blog. So for about $35 this year you can have your very own WordPress blog! That's a ridiculously low price to have your own place on the web – so why not start a blog? Via wpexplorer.com
Other than plugins and themes, there really is no cost in using WordPress unless you want to pay for the plugins and themes. Another thing to remember is that you won't regret using it since you don't have to pay for it if ever you dislike using it for your blogs.
Next, you have control when using WordPress since it is self-hosted. A new post from Gate Blogs discusses the importance of a self-hosted blog in WordPress:
Control

Since WordPress is self-hosted, you can move your content to one of many hosting providers, or run it on your own server. If you're like me, and want to customize the source code, you can do that, because it's open-source. You can create your own themes for free, and you can make your own plugins for free. Everything is written in PHP, CSS, JavaScript, or HTML, so if you've been making your own sites, WordPress shouldn't be that new to you. h/t gateblogs.com
This is specifically important if you want to move content to other hosting providers which is likely to happen. Also, you can freely customize your WordPress blog the way you like it by using free plugins and themes but if you would like a unique design and functionalities for your blog you can create your own themes and plugins.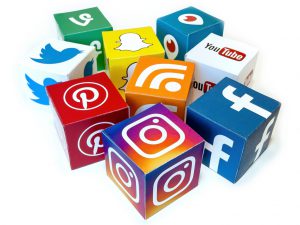 Lastly, it has the best social media support and integration. Social media sharing is valuable to all blogs since you want to reach as much audience as you want and you can do that through the use of social media. A recent post from SKT Themes shares the reason why social media support is vital in WordPress:
Social Media Support

Social media platforms are what making the blog go viral and therefore, it is important for your blogging platform to provide you all the support for social media integration. This is another spot where WordPress is way ahead.

It is a known fact that WordPress has the best set of plugins for social media sharing and profile integration.

Visitors on your website can see your activities on the social media platforms. They can seamlessly like, share and follow you and your followers' number will increase exponentially. Read more at sktthemes.net
There are countless free plugins you can easily access in WordPress that will help you integrate and improve the social media support of your blog. There are also paid plugins you can buy if you are willing to or create your own plugin with features you want.
The following two tabs change content below.