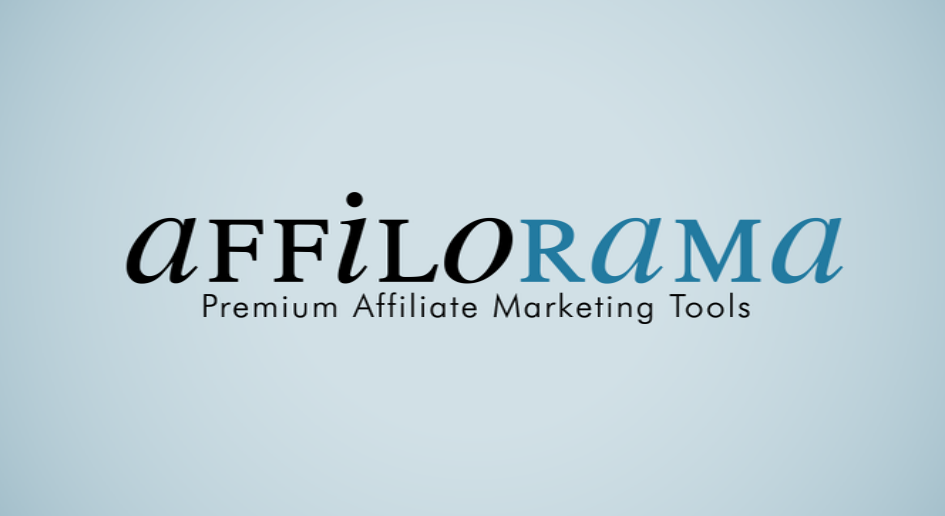 Affilorama
Overall Score: 7.2/10
Founders: Mark Ling
Price: $0 (Basic Membership), $67/month (Premium Membership, 1 month trial available for $1) or $497 for 3 years, Additional Upsells
Website: affilorama.com
Hey there readers! It's time for another review! This time, however, we're looking at a USEFUL product! I know, right? Let's go!
What is Affilorama?
---
Glad you asked! Affilorama is an affiliate marketing training program for beginner affiliate marketers. It's also a community, where affiliate marketers help each other grow and learn in the industry.
Affilorama was founded by Mark Ling, a respected figure in the business. His reputation is pretty clean, with no history of blatant scams.
This program has multiple membership tiers and upsells, which really take it down a notch, as you'll find out soon.
Now, Affilorama is filled to the brim with content to help a member start affiliate marketing. You can expect to see hours of videos and discussions, depending on how much you're paying.
Yes, there are downsides to all this, as I'll explain later on. But first, let's look at the pros.
What's the Good News, Bub?
---
For once (or twice), there's a lot of good news for a product! In particular, there are 2 that I wanna push out there:
Let's see… the first thing I'd mention is the free membership. 'Try before you buy' is a mantra every one of these programs should live by. Affilorama let's you decide for yourself if it's worth a purchase.
Second, I'd have to say that Affilorama is quite easy to understand for a beginner marketer. So many scams in the industry assume a customer is an affiliate marketing veteran (or they just ignore it altogether).
Besides these 2 pros, there are a few more that are too notable to skip. Bullet point time!
You get access to a huge community of marketers
Useful education software applications
Training is actually worthwhile (but not perfect)
The owner, Mark Ling, is a reputable and veteran affiliate marketer. In short, he's knows what he's doing
It's rare to see a service actually do something, huh? There's surprisingly lots of good in Affilorama. Hard to believe there's a negative side to all of this…
The Bad News, Please!
---
Yeah, the positivity is over. We all know negativity sells! And there are quite a few negatives in Affilorama.
First and foremost, the pricing. The number of memberships and upsells and all that is really confusing. How confusing? Well, Affilorama itself uses a quiz to determine which program is for you! Sure, total rookies have an easy choice. But that presents a problem for anyone between 'complete newbie' and 'hardened veteran.'
A direct effect of all the upsells and membership upgrades is that the affordable $67 a month quickly balloons in size. And as you'll see below, we're looking at hot air balloon levels of 'size.'
Of course, there is the free membership, and although it contains a lot of content, it is just bare-naked compared to premium. You'll basically either upgrade or leave.
Although the program's training is good, some parts of it are blatantly false and detrimental to an online business. A beginner won't know what's safe and what's not, leading to potential problems.
I also wanna mention that you can't talk to the founder. Affilorama promises support, but not being able to get in touch with the founder is a drawback not found in similar programs.
Is it Really for Me?
---
Despite all that negativity, Affilorama is suitable for any affiliate marketer. There are the rookies that of course need some affiliate education, but I'm sure veterans will find some new information in it.
If you're worried about not being very technical, there's no need to be. The training is basically from scratch. So if you're looking to enter the crazy world of affiliate marketing, this is a good place to start. But obviously not the best.
I'd be cautious if money is tight, though. Why? You'll see soon enough.
Affilorama's Many Memberships
---
That headline is a bit of a misnomer. There are only 2 core memberships.The basic membership of Affilorama is free. It comes with about 20 hours of video training. It's all step by step. You're also able to use a variety of features, like a site rank tool.
Next up is Premium, the $67/month expanded plan. You get more training, niche-specific content, and even interviews with successful affiliate marketers!
That table shows you what you can expect with Premium. As you can see, there are quite a few perks. It's definitely worth at least a free ($1) trial.
What Gives? This isn't confusing at all!
Easy there, mini headline. You didn't even let me finish!
As good as Premium is, you're not getting all there is to Affilorama is you purchase it. I know not many affiliate marketing programs do this, but when you have a cheaper one that does, it's a negative.
The other pieces of the Affilorama puzzle are the upsells! Yes, the word we all have come to expect when it comes to affiliate marketing. How I hate it. Upsells. Yuck. The very symbol of online greed and avarice…
I guess I started a rant there. Anyway, there are 3 major upsells in Affilorama:
Upsell 1: AffiloBlueprint ($197)
AffiloBlueprint is a course that includes 90 video lessons on relevant topics like affiliate marketing, PPC, SEO, and all that jazz. It's comprised of 4 stages, each geared towards teaching you all you need to know about the business.
That does sound all well and good at first, till you realize that this thing costs 197 smackers! Almost 200 dollars for something that doesn't come with support!
Oh, you didn't know? Yep, AffiloBlueprint doesn't come with help and support. You need Premium for that! So essentially, you're stuck with paying $67/ month afterwords. I don't consider that a good deal at all.
Upsell 2: AffiloJetpack ($497)
You read that right, folks. This next upsell costs nearly $500. What do you get for such an exorbitant price? Well, AffiloJetpack is mainly a niche marketing package in which Mark Ling trains you to promote his products.
Check out it's contents:
5 Niche Packages
15 Newsletter Email Series, one per niche
3 e-books per niche you choose
20 PLR (Private Label Rights) Articles
That last one is critically harmful. PLR is basically when you have you get the rights to something you didn't create, and then promote it as yours. This obviously leads to multiple people selling duplicate content. Google has cracked down on PLR in recent years, and using it will hurt your rankings.
Although that is a lot of content included, it's $497. By now, you're already down about $770 if you've bought everything so far. I could pay half of that and get a full year of my favorite program.
Upsell 3: Affilotheme ($97)
Affilotheme is just a WordPress theme with a year of free hosting. That's literally it.
Affilotheme WordPress theme
Training videos on how to use it
Private Members Only Forum
Graphics Creation tool
One year of hosting
I didn't even introduce that list. It didn't deserve an intro. It's all that you get with Affilotheme. Not much for 100 greenbacks. Even that full year of hosting eventually ends, and after that you have to get Premium! So basically we're looking at nearly $800 up front, then $67 per year.
Ulterior Upsells! The Affilorama Verdict
---
What's my verdict on Affilorama? Surprisingly, it's actually useful. Mark Ling is reputed for a reason. In an industry full of scams, this is a shining light of value.
But all the value in the world can't mask it's confusing nature. You saw all those upsells and the fact that Premium is still required after buying them. I know that there are beginners out there who will just buy everything. And that's besides the crazy expensive upsells.
Having said that, I admit that in a vacuum, not taking into account similar programs, Affilorama is at least worthy of the Premium membership. But it's not in a vacuum, and my #1 recommended program, Wealthy Affiliate, does way more for way less.
See, Wealthy Affiliate's Free membership gives you two websites for free. Affilorama only gives free hosting, and that's for Premium members. And keep in mind that all those perks up there come with WA's Premium, which costs $49/month. In short, paying that full $770 still won't get you what 50 bucks gets you in WA.
If we're not taking WA into account, then Affilorama is still worth a look. You can sign up here if you're interested.
What do you readers think of Affilorama? Is it worth a shot? Is it too expensive (we all know it is)? How was your experience with it? Give me answers!
Your mate in marketing,
-Makki
Save
Save
Save
Save
Save
Save
Save
Save
Save
Save
Save
Save
The following two tabs change content below.