It's that time of the week again! Yes, it's another post in the 'blog' category. These posts are some of my favorite to make, since they're very spontaneous. I often don't plan for them at all. OK, they're not really once a week. It was a good first sentence, you know?
If the last few sentences, or various posts around the website, didn't say it loud enough, I have the attention span of a squirrel. A squirrel on caffeine. I just can't focus hard enough on things I'm supposed to do.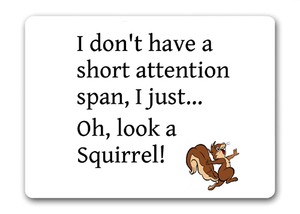 A lot of people blame it on ADHD, which I think is a pretty serious assumption. I actually think Ritalin is way overused. Not everyone has a disorder. I just find it hard to concentrate on a task. Still, in the end I get the job done.
Which leads me to the post. Since this is such a common problem in the online writing community, I decided to present my personal biggest distractions and how I prevail over them, staying productive in the process. Well come on, let's get to it!
My iPhone (Obviously)
---
Let's just get this one out of the way. This is several distractions in one. Smart devices are really the cause of low attention spans for everyone these days. The average human attention span is now just 8 seconds!
My iPhone 5S is the source of countless wasted hours. I can't go 10 minutes without texting. Or checking currency exchange rates and stock prices. Or checking Facebook. Actually, Facebook in itself is a distraction. I'll do that one later.
When you have a device that does so many things, you're gonna want to check it a lot. And by a lot, I mean every few minutes.  I personally spend a few minutes every few minutes. Welcome to the 2010s.
You know how I end up using my phone so much? Because when I'm typing out a post, it's right beside the keyboard. I literally keep it next to me. That's not the best idea. So recently I've taken precautions like the one below.
I like to take advantage of another weakness of mine. I'm lazy enough not to get up after sitting down for a writing session. I put the phone the phone on silent, and toss it in another room. That way it's not… right there.
It's a pretty simple and clear-cut solution. I'm not a distraction guru or anything. But as simple as it is, I rarely see anyone implement it. Whether it's an office computer job or working at home, those phones are just too close.
Melodious Misleader: Music
---
Like mostly every writer, I listen to music a lot. As much as I can. I like a huge variety of genres, but I lean towards Disney songs, or video game music, or show tunes/theme songs. A little character background facts there.
One of my favorite Disney songs, and songs in general, this is just way to catchy to focus with. I avoid it while writing.
Anyway, what a lot of people don't know is that music can be harmful to writing concentration. Well, music with lyrics at least.
When I'm working out, or doing chores, all music works. Since I'm doing repetitive tasks that don't need much focus, music makes working more entertaining, more efficient.
This is my favorite instrumental music. It's no Pastoral, but it makes writing way more energetic.
But music with lyrics can really hurt a writer. The words get in my head, slowing me down. I try to keep them out, but it just means more concentration power used on doing that. So I've learned to avoid lyrics when writing. It makes focusing on the the topic way easier.
Dokkan Battle
---
A short entry here. It's a Dragon Ball game, it's on my phone, and it's addictive. The ultimate time-waster. I should say I have a way to overcome this distraction, but I don't. I would even play it for a lot longer if one aspect was removed…
The game itself limits how many levels you can play at a time. If you wanna do more than you can you gotta pay. And I don't pay. It's useful for me, but I guess it's kinda sad at the same time.
Facebook
---
I suppose this goes hand in hand with the phone entry, but Facebook is everywhere. So it's still a distraction on a PC, where most writing is done.
What can I say about Facebook that hasn't been said already? It's a time suck. I enter intending to read a notification and leave 45 minutes later. There's just so much on it. Meme pages, news, stalking friends seeing what friends & family are up to.. content really is king!
I usually spend the most time on my news feed, but with Facebook adding new features like trending news stories, it makes it harder and harder to leave quickly.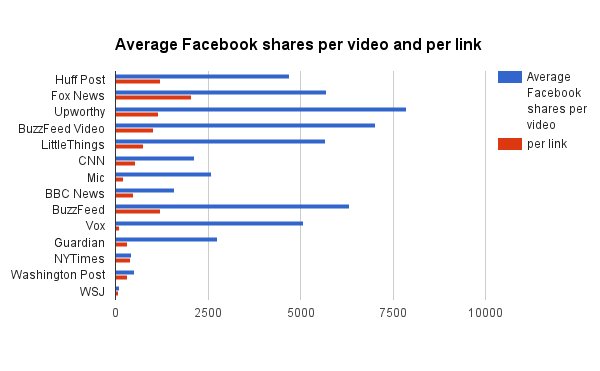 Speaking of leaving, did you know Facebook deliberately makes it so that you don't leave? External links don't have much organic reach because of this reality. Anything leading out of the site (or app) is demoted. In fact, if you use the app, you've probably noticed that links open inside Facebook, not your mobile browser. It's a conspiracy!
Not really. Take off those tinfoil hats! The point of all this is that Facebook is made to waste your time. I don't mean there's something wrong with using it. I spend quite a bit of time on it every day. But I've taken steps to keep myself away from it while writing.
Namely I just turn off notifications, and removed my Facebook bookmark. My Facebookmark. Get it? My wordplay is unparalleled.
I wish I had a cool life hack or something, but I don't. That's really all I do, since most of time on FB is spent on the phone.
The Internet in General
---
Let's take a trip back to the intro, way up there. You know how long it took me to write that intro? 40 minutes. 10 minutes of writing, and half an hour of browsing.
I tried to get the real attention span of a squirrel (no success, but a dogs' is 2 minutes), learned about the causes of ADHD, found some new memes, and ended up watching an episode of "The Office." American version, if you really wanna know. That's how lost you can get when you're distracted.
The internet is so varied you can spend hours on it without getting bored. That's what makes it so dangerous. I eventually catch myself a few minutes in, but sometimes I totally forget what I'm supposed to be doing.
Here what I do. I activate the 'distraction free' mode on my word processor first. Anywhere you do your writing has a mode like this. Except paper, of course. Then I close all tabs and extra windows. Then I shut off the computer.
Maybe not that last part. But distraction-free and closing everything really go a long way. I also try to keep the mouse away. Then it's just me and the keyboard. Keeping to these criteria has helped me train my field of vision on the writing.
Heightened Focus!!! No More Distractions
---
Those are just the worst of my distractions. I have a lot more that don't deserve the hyperbole. Maybe they'll be the subject of a future post.
As with every post, there's a lesson to be learned here: distractions can be really harmful to your productivity. You need to be more zen. And I sure hope someone notices my use of the word 'zen.'
Thanks for reading! I hope you learned a thing or two. Or half. The important thing is, you learned something. It could be the dog fact, even. Not ideal, but workable.
Are my distractions really that bad? How do you deal with yours? Can you think of better ways than I did? Leave an answer in the comments below! Don't be shy! We're all mammals here!
Your companion in concentration,
-Makki
Save
Save
Save
Save
Save
Save
Save
Save
Save
Save
Save
Save
Save
Save
The following two tabs change content below.