You've decided to finally start affiliate marketing. You know
how and what you need to start
, you've
built a website
, and are ready to start posting those affiliate links you got from affiliate programs! But there's a problem. You don't know
how
to find affiliate programs!
Fear not, dear reader. I'm gonna help you out! That's my job, see. If you're just starting out, chances are you're gonna be lost at figuring out how to get those links you need. I hope you are, otherwise this post won't be of much use!
I'll go over finding these programs right after explaining just what kind of products to link to.
Knowing What to Promote
---
I may be starting off in obvious territory here, but I thought it'd be good to cover it.
You're obviously gonna promote products in your niche. And you're gonna want to promote the good items, of course.
If you don't know where to start, you could try items you already use. If I had a retro-gaming website, I'd probably do a review on Donkey Kong Country 2 (1995), which is a game I've beaten and enjoyed multiple times.
So this could mean books you've read, or recipes you've tried. It goes without saying that writing about something you use is easier than writing about something you don't.
But you could also do the opposite. I've never played Chrono Trigger (1995), but it's widely considered one of the best games of all time. Any gamer can tell you that. I could feature it in post and recommend it to my readers. It's just that good. Wait, why didn't I play it yet?!
The reputation of a product is important, as you can see. I couldn't play every game ever, right? The same goes for books and recipes.
What I would do is use Amazon to quickly get an idea of the item's quality. 1-2 star reviews across the board is a hard sell, but a solid 5 stars (with plenty of reviews) means you're on to something.
Don't always go this path! As I said above, writing about something you've tried personally is much easier.
I'd also recommend using a good keyword tool to find out how popular your product is on the search engines, namely Google. Luckily, I have a free keyword tool right here on the site that makes it a snap.
Now let's get to the main event!
Finding Affiliate Programs
---
Affiliate programs aren't as "out-there" as you would expect. The affiliate marketing industry isn't very mainstream.
Regardless, no matter your niche, there are programs out there. Where you start, though, depends on what you want (like every other aspect of life).
Are you promoting big-name items, like NBA gear and MLB baseball bats (I didn't wanna say gear twice)? Or JC Penney clothes? Or Walmart…er, stuff? The prime destination for brands like these are affiliate networks, like these:
Most well-known companies have products on these sites. They're great places to look for those mainstream brands. They do require your own site to join, though. They're pretty serious.
There are also networks that specialize in digital goods, like e-books, software, and yes, the "get-rich-quick" schemes. These networks are easy to join, and contain high commissions most of the time. Some of these are:
Many affiliate marketers use Clickbank. Like, a lot. It pays well. I personally use JVZoo more often, Clickbank still has it's uses. Just remember these sites are much more likely to contain scammy products.
And of course, there's the ubiquitous Amazon Associates program. This is by far the most popular network, because there are millions of items to advertise! No matter your niche, you're gonna find something on Amazon.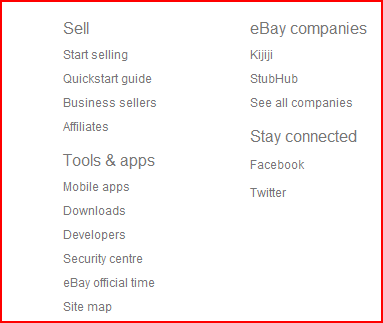 Not all companies require you to go to the networks though. On many companies' websites you can find a "Affiliates" menu item, usually on the footer but sometimes front and center on the main menu. Clicking on these will take you to the sign-up page.
Keep in mind that some programs do evaluate you in some way to make sure you qualify. I wouldn't worry about it too much. Usually you just have to describe your site.
A Note About Commissions
Before I get to the end, I just wanna get a word out about commissions. If you're new to all this, you might only chase after high commission percentages. I tried it that way too, but the truth is, it's advisable to go after products you know will sell.
Remember, Amazon rarely goes over 10% commissions, but it's still the most popular program!
The Hunt Begins!! Program Perceptive Marketer!
---
Affiliate programs can be hit or miss, but the important thing is to get some experience with them. They're free to use, after all, so you won't really lose much.
Oh yeah, about being free… that's what all programs should be. As I've mentioned before, a 'paid' affiliate program is not worth your time. It could be a scam.
Personally, my favorite affiliate program is also my favorite online business platform. If you wanna learn more about it, check out my detailed look into it here.
What do you think of these tips? Was I mostly right? What's the best affiliate program you've used so far?What about the worst? Annoyed with these questions yet? Share your thoughts in comments below!
Your partner in programs,
-Makki
Save
Save
Save
Save
Save
Save
Save
Save
Save
Save
Save
Save
Save
The following two tabs change content below.