There's a common saying in the blogging community. One that relates to content creation versus promotion.
It's said that you should follow the 80/20 rule: that is, 20% of your time should be spent actually creating your blog content, and the other 80% should be spent promoting said content. It's a simple rule, but a lot of beginner bloggers fail to follow it.
That could be due to plain ignorance, or a false assumption: that you have to pay to promote content.
While it's true that services like Google Adwords and Facebook Ads are paid, there are actually lots of free ways to promote your blog.
Here I'll be looking at 11 of these cool free ways. Remember, without readers, your content is useless, so be an active promoter!
Social Media
I'm starting off with the obvious here. It's really no surprise that social media is a good source of free traffic. Actually, I'd say it's the best source of free traffic, simply because so many people use it.
Whenever you finish a post, it's a good idea to share it across multiple social media platforms, like Facebook, Twitter, LinkedIn, and Pinterest. Google Plus is also a pretty good place to share, though I don't really use it that much.
Guest Blogging
If you watch professional wrestling, you'll be familiar with the term "put over." This is when an established wrestler loses to a newer one, to make the rookie popular of legitimate in the eyes of fans.
Guest blogging works on a similar principle. Basically, you write a post for someone else. It doesn't go on your site at all, but if you partner with a seasoned blogger, you can get lots of traffic, because you get a link to your site in the process.
If you want an authority site (who doesn't?), guest blogs will help out a lot. Although backlinks aren't very useful anymore, having some from a relevant, established site will no doubt help your rankings.
And of course, there's the exposure. As a blogger, brand awareness is critical, so what better way to do so than visiting other sites?
Here are some guest blogging resources if you're interested:
thewritelife.com/write-for-us/
www.smashingmagazine.com/write-for-us/
www.dailyblogtips.com/daily-blog-tips-guest-post-guidelines/
www.outbrain.com/blog/guest-blogging-guidelines
Commenting on Other Sites
When you comment on another site, you'll be able to leave a link to your own site. You can naturally tell how well this can work out for you, especially if you're commenting on a top-tier blog.
It's idiotic how trolls comment "first" on everything nowadays, but if you can do that on a big-name site in your niche, you're gonna get a lot of exposure.
If you create a Gravatar account, you can leave comments on countless sites with the same avatar. This is useful for brand recognition.
Make sure you have something good to say! No one looks twice at a generic or unremarkable comment. Think of it as a first impression.
Making Use of Your Email List
I could do a whole series of posts on email marketing, but for now, let's just stick to the fact that it's free and goes a long a way in promoting a post.
An email list is a powerful tool. If you send out a notification that your new post if finished, that's some guaranteed traffic right there.
If you use email, and you do, you no doubt trash a lot right away. You don't want that to happen to yours, so it's important to make every email count. Make the subject appealing, keep it short, and especially provide value. That last one also goes for anything else you do, ever.
Write an eBook
10 years ago eBooks were barely a thing, and the idea of writing one seemed just as hard as writing a physical book.
Well, 10 years later, it's now quite easy to write and publish an eBook, thanks to Amazon Publishing. You don't need to be especially popular yet; some people get traffic from their eBooks.
There's also the money you earn from eBook sales. Many blogs earn income from multiple sources, but eBooks often provide a large slice of that pie.
Link to Other Blogs
It's common sense that having your blog linked to is a good thing, so why do so for other bloggers? Link to their sites.
Yeah, it does seem counterintuitive, but linking to another website could get your site noticed. The owner of the blog you linked to might well return the favor. That's the best case scenario.
Worst case scenario? Well, there isn't really one. What, all you're doing is linking to a post! If it's relevant, there's no reason not to do it!
Plus, Google looks favorably on (see what I did there?) links to authority sites, so you really should make the most of an opportunity to link.
Forum Signature
You've undoubtedly used forums before, on all kinds of websites. Almost all boards nowadays let you keep a "signature" in all your messages.
And yes, these signatures let you post your link in there. If you regularly post on message boards, why not take full advantage of the opportunity?
The great thing about forum signatures is they don't have to be relevant to your niche. You can literally post any link in there. Well, usually affiliate links aren't allowed, but you're promoting your site, right?
Quora
Quora is a Q&A site that's built on making it easy to find answers to whatever questions you may have.
When you answer a question on Quora, you're allowed to leave links to anywhere you want. You can see where this is going.
As a community, Quora users eventually take notice of active answerers, giving them more views in the process. You basically become an authority.
Now, while it's a great place to post links, the company is strict about spam, so any external link has to be subtle and relevant. That shouldn't be too hard to do, considering Quora has categories for almost everything.
StumbleUpon/Digg
These are two different platforms, but they work similarly, so I stuck 'em together. You won't get padded content from me, no sir.
StumbleUpon
Anyway, first is StumbleUpon. When I first stumbled upon (heh, heh) this cool service, I was amazed. You basically select your interests when signing up, then you "stumble upon" a random article.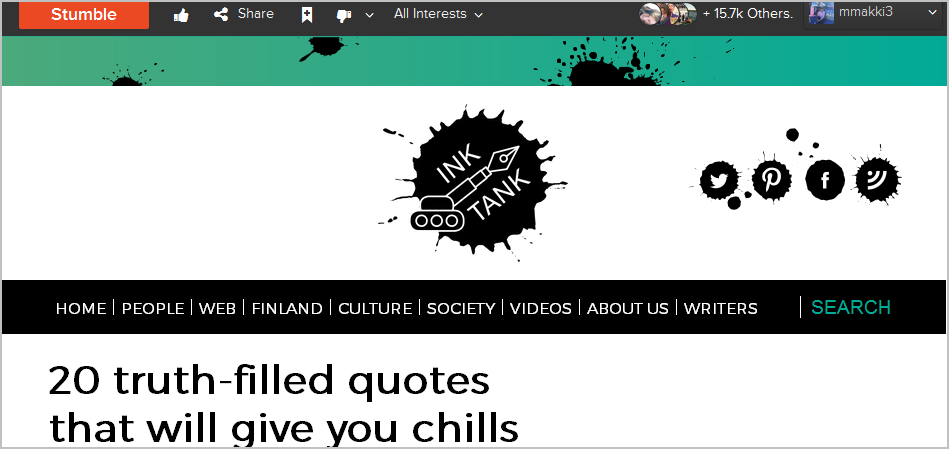 It could be by anyone. That's the magic of it. You can probably guess that this can be an awesome source of targeted traffic. It's as simple as adding your link!
It's so fun because you can get anything. After a few stumbles I came across a Flash game and a webcomic, among others. Your post could be one of these finds too! Effortless traffic, yo.
Note: To submit more than a few links on SU, you have to be active on the site.
Digg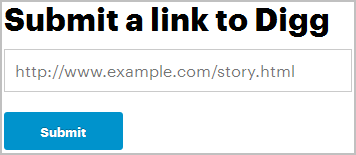 Digg is kinda like StumbleUpon. You add links to its library, and other people come across them. The main difference is that Digg is more organized; there is no "stumble" button.
Don't get me wrong, you still come across some pretty random stuff. The categorization makes targeted traffic even more likely. I prefer SU, but Digg is just as useful.
And if someone like your post, they can "Digg" it. The more Diggs it has, the more noticeable it is! Go out there and use this, dammit!
Fetch as Google
This is a little bit of a stretch, but I think it can pass. Fetching as Google is basically submitting a new post to the search engine instead of waiting for it to crawl.
In a way, it's like a cry for attention. "Hey, look at me!"
That makes a link crawled right away. It doesn't directly boost traffic, but it can index the post faster, leading to better rankings.
Now that I look at it, this is basically reaching. But it is my list…
BuzzSumo
BuzzSumo is my favorite content curator, if you can call it that. I mainly use it to share articles to social media, but it's also important as a networking tool.

On the site, you can find the most shared articles of the week/day/month, and see which blogs are the most popular. This feature helped me find the "need-to-know" blogs for my niche, so it's a good idea to check it out.
One Last Word
There's undoubtedly tons more free ways to promote your blog, but these methods are among the most important, and not just because I picked them.
When promoting your site, remember there's a fine line between "promotion" and "annoying spam." You wouldn't want to be looked at as a spammer, would you?
The important thing is, if you don't promote, you don't emote. Now I realize that doesn't make any sense, but consider this: it rhymed.
But seriously, promote your content. While it's true that content itself is king, it's practically useless without readers.
Thanks for reading my list! Do you make use of these promotional pathways? Were any of these techniques new to you? Sound off in the comments below!
And if you found this humble list useful, feel free to share it! Please?
Your partner in promotions,
-Makki
Save
Save
Save
Save
Save
Save
Save
Save
Save
Save
Save
The following two tabs change content below.