Coffee Shop Millionaire
Overall Score: 4/10
Founder: Anthony Trister
Price: $37/month + upsells
Website: coffeeshopmillionaire.com
Hey there readers! It's time for yet another review. Will Coffee Shop Millionaire live up to expectations? Spoiler alert: of course not. But let's see why!
What is Coffee Shop Millionaire?
---
Don't be fooled! This has nothing to do with your favorite morning drink. Coffee Shop Millionaire (CSM from here on out) is just another 'get rich quick' scheme designed to drain your pockets.
CSM was created by Anthony Trister, an internet marketing veteran. Sadly, he's also a guru, promising instant riches but failing to deliver.
CSM is a course in internet marketing that's supposed to make you money online. It costs $37/month, and that is cheap, until you remember the one constant in 'get rich quick schemes:' upsells!
The premise is that you'll be able to sit in a coffee shop and earn money passively. Trister promises you'll make $21K in 21 days using his method!
Sounds amazing, doesn't it? It's too bad there's a lot more work involved than CSM cares to advertise. As we'll see below, using CSM wo't make it any easier to make money online. In fact, compared to other, cheaper programs, it's a lot harder.
Let's dive-ahem, stir into Coffee Shop Millionaire!
What's the Good News, Bub?
---
It's actually not all doom and gloom for CSM. As bad as it is, it's nothing compared to other scams.
For $37/month, CSM offers some value in its training. There are 12 modules, and videos are included too. The content focuses on internet marketing, and covers email and video marketing as well.
You also get access to a forum and a community of other users. This is a positive in theory, but reality disagrees. I'll explain in the next section.
Despite having the audacity to say '$21K in 21 days,' CSM acknowledges the work needed to start and profit from an online business in its training. However, you can probably guess that any mention of this is absent until after you spend your money.
Now it's time for the bad news!
The Bad News
---
Luckily for my word count, there's quite a bit of bad news worth mentioning about CSM.
Hmm…the training is good place to start. Here's the thing: CSM is pretty old. That's not inherently a bad thing, but the program isn't updated. So it's not changing with the times.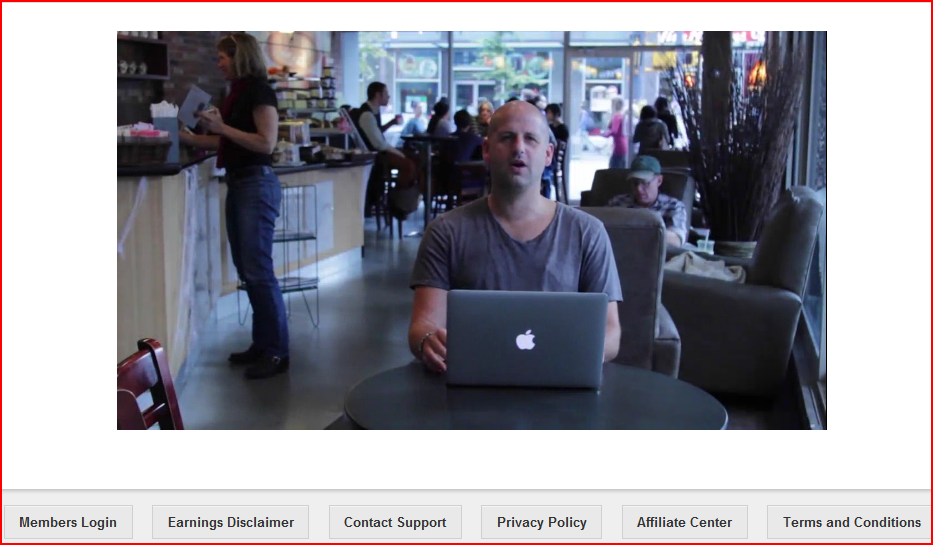 The internet demands updates, though. A year in real life might as well be 10 online. A video game review is still useful years later, but a product like CSM, which deals with marketing, websites, SEO, and all that cyber jazz, is kinda useless.
Let me give you a for instance. 8 years ago, having duplicated content on your site didn't affect your Google ranking. But recent Google Panda and Penguin updates have killed any chance of dupe content ranking highly.
And the parts that aren't outdated don't go that deep into the subject. A lot of stuff is left out, is what I'm getting at.
Now, as I mentioned before, CSM is only honest about the effort you'll need to put in after you enter. Trister assures you that technical experience, email lists, and even websites are not needed.
But a few moments later in the video (the CSM website is just a video with a buy button), he says you do, in fact, need one, and that he'll give you one when you sign up.
Predictably, that website you get is not free. Neither are the costs of running it. They're not even included in the $37 fee.
Oh, I almost forgot to mention the upsells!
Upsells. That word just makes me wanna step on a kitten. And CSM has a sickening one right after you buy a membership for $37.
It's not the only one either.
I'll tell you more about it and other costs in the next section.
 The Cloaked Costs of Coffee Shop Millionaire
---
OK, we all know that CSM's (so far subpar) standard membership costs $37/month. It's not the best deal, but it's not gonna break the bank.
So you're interested in CSM somehow, and you plunk down $37. Time to make $21K in 21 days! Wait, what's this?
In a classic guru trope, you're dealt a solid left hook right after buying the cheap main product. This $297 blow, for 'The Six Figure Success Club,' is in no way alluded to before you pay the $37.
So after you spend more than $300 in total, you're ready to at least have a website of your own. Unfortunately, you have to buy hosting right off the bat, along with a domain name and site creation fees.
All together, you're looking at over $400 in fees, and not a cent made. Honestly, the presence of upsells like these should put you off CSM. I wouldn't recommend $434 for good training, let alone the outdated, mediocre offering Coffee Shop Millionaire has.
How Is the Support?
---
If you're paying $37/month to access a community and a forum, you would expect some support. But as you'd also expect from CSM, the support is weak and sporadic.
Despite promising an active community, CSM is anything but. Questions will go unanswered, and even email inquiries are heavily ignored.
And you can forget about personal support from Anthony Trister. In a vacuum this wouldn't be a problem, but when rival programs offer direct and personal support from their founders, who look at you as people rather than income, this is a huge disadvantage.
Outdated and Overpriced!!! The CSM Verdict
---
Let's get one thing straight: you're likely to find far more positive reviews of Coffee Shop Millionaire than negative ones. And hey, feel free to trust them. But the truth is, the CSM affiliate program pays well, and those bogus reviewers often don't even know what they're promoting.
The signs are all there. The 'done for you' aspect Trister preaches, the Clickbank video site, '$21,000 is 21 days.'
The video site is particularly annoying. You can only pause and play the video, which is the only source of info about the product on the site.
Just ignore the tempting claims Trister makes in the video. He knows there are people ready to trust him with their money and still lets them down.
Whatever value CSM had was stripped away by the passage of time and the availability of better alternatives.
If you wanna make money online, there are way, way better ways, like my ultimate, #1 program. It offers a free membership and a free trial for the paid one, and gives you 2 websites for free! Take a look:
As you can see, there is no comparison. Check out my review of Wealthy Affiliate here, and try it out for free!
What do you think of Coffee Shop Millionaire? Does it deserve my ire? Have you tried it out before? Share your thoughts in the comments below!
Save
Save
Save
Save
Save
The following two tabs change content below.