Starting up your own blog and creating  content is easy: what's difficult is getting more traffic. This is why a few bloggers quit blogging; they they somehow fail to generate traffic to their website. Having quality content is useless if you don't know how to get eyes on it. Here are a few ways to help you increase engagement and traffic on your WordPress blog.
First and foremost, make your content SEO-friendly. It is important that your articles are SEO- friendly because this affects your website's ranking on search engines. Having top placements on search engines means more exposure for your website and more traffic:
Make Your Content SEO-Friendly

That kind of thing. Here's the trick with SEO. You want to go basic. While you might write "How can I strengthen my triceps?" because you're a personal trainer and know that the muscle on the back of the upper arm is called a tricep, your ideal blog reader might just know it as "that jiggly back part of my arm". Using the words your readers use helps the Google Gods (or any other search platform gods) find your blog. These words are often referred to as "keywords" and it's recommended that you use your main set of keywords over and over again in your content.

Writing for SEO is great in theory but many bloggers miss the boat on this one. There are two kinds of keywords: short tail keywords and long tail keywords.

Short tail keywords are single words and long tail keywords are phrases. Think "potatoes" versus "how to make the fluffiest mashed potatoes". Of course, long tail keywords have a lower volume of traffic since they're more specific but think about how that specificity can lead to the best readers you can imagine for your blog. Via convertkit.com
If you have your website show up on top of the search results, you will likely get more engagement and traffic.
Speaking of engagement, that's another thing you gotta work on. One obvious way to do this is by sharing your own content or having sharing options for your readers. A new post from Jetpack discusses why sharing increases website traffic and engagement:
Increase engagement with sharing options

So, how do you get started? There are several ways to promote your content, including sharing posts on your social media channels or improving your site's search engine optimization.

Sharing your own content is great, but if you want to further increase your website traffic, make sure that your readers can share your content with their followers as well.

Sharing increases your site engagement, as your website visitors can interact with you and your content. If site visitors have the option to share your blog post about the benefits of teaching horseback riding to children with their followers, they will be more likely to remember and care about your business. h/t jetpack.com
Nowadays, engaging with your audience is vital. The ability for your visitors to share your content to well-known social media platforms can help you get traffic and exposure to your blog since millions of people are already using Twitter, Facebook, and other social media platforms.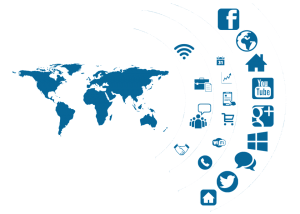 Lastly, make your content more visual. If visual content is not included in your strategy to drive more traffic, then it is now the time to do it. The trend of visual content is one of the biggest drivers of traffic. The latest post from Blogging Wizard explains why visual content is a big deal when it comes to driving traffic to your blog:
Make your content more visual

There are a lot of tactics listed below and when used in the right way they can have a huge impact on your traffic.

For example, I've seen people put only a few of these tactics into action and see a 400%+ increase in traffic. Awesome right?!

Visual content is a big deal – fact.

And there are plenty of statistics on the web that highlight just how important it is.

Visual content will get you more shares, earn you more likes and ultimately get you more traffic.
Read more at bloggingwizard.com
Visual content has many benefits to your blog, it does not only drive traffic to your website but also improves the engagement to your audience. It is more successful than any other form of communication so bloggers who incorporate visual content the right way with their blogs will have higher returns than those who don't.
The following two tabs change content below.