Six Figure Mentors
Overall Score: 5/10
Founder: Stuart Ross & Jay Kubassek
Price: $25-$97/month+onetime payments of $30-$2500+upsells
Website: thesixfigurementors.com
It's time for another review from Makki's Marketing! Today the product in question is "Six Figure Mentors." Let's see if this is legit!
What is Six Figure Mentors?
---
On the surface, Six Figure Mentors is yet another affiliate marketing training program, designed to get you six figures of income by teaching you how to create and run an online business. Pretty tight!
You can probably guess the truth is a lot less simple. SFM is in reality just another overpriced, MLM-like program, with the upsells to prove it. The training is ostensibly about how to get a business up and running, but in reality it teaches you to market SFM products to more victims.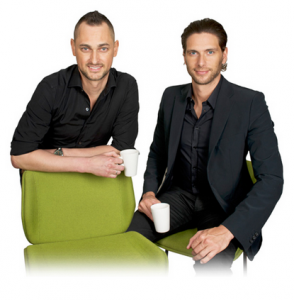 The founders of SFM, "Stu & Jay," as they call themselves, are veterans in the internet marketing industry. They launched SFM in 2010. After it deservedly failed, they re-launched in 2012. That should tell you a lot about SFM right there.
Many online reviews of SFM seem ecstatic. I suspected something, and sure, they were mostly affiliates. As you'll find out in this unbiased review, SFM is an overpriced training course that's so expensive any potential upside is lost.
What's the Good News, Bub?
---
I always prefer a free trial or a demo before buying anything. So it's good that SFM gives you a free one-month trial of its lowest membership. I can appreciate that.
SFM does actually give you something for free, and that's a series of seven slick videos emailed to you over a week. While the information in the videos can easily be found elsewhere, it is something.
While there's quite a bit wrong with the real training, I have to give credit where it's due. Jay and Stuart are experienced marketers, and the content is actually useful. They teach you how to market your business, the technical stuff, and more. It's too bad the training is only geared toward promoting SFM.
By now we know negativity sells, so let's see the bad news!
The Bad News
---
Things aren't always what they seem, especially with internet marketing programs like SFM. That last section was only half the story. I only put it there to have a good news section.
First, those free videos, while containing decent info, follow the same blueprint as other online marketing schemes, focusing mostly on the richness of the founders' lives than on content. You also have to hand over your email, obviously, which, buy or no buy, adds you to a list.
As we'll see below, there are many memberships in SFM, and thus many different price ranges. Unfortunately, the lower levels are practically useless, since the big bucks are only made in the high levels, and if you want "six figures," you want big bucks!
That leads me to the affiliate program, which is how you make money in SFM. To put it simply, you gotta buy a membership/upsell in SFM to be able to promote it. That's a huge red flag in affiliate marketing.
You shouldn't have to PAY to promote something! Especially when that 'something' is thousands of dollars!
It's time I got to the elephant in the room. SFM is absurdly expensive. And I mean break-the-bank expensive. You thought Empower Network's $3000 book was a big deal? Wait till you see what SFM is capable of, matey!
The Six Figure Mentors' Multiple Memberships
---
SFM has many products. I'll try to explain it as best as I can.
The main products are the memberships themselves: Student Access(formerly Intro), Basic, and Elite. You can see that they involve a one-time fee in addition to the monthly/yearly fee. I could spend a whole paragraph ranting about that, but I'm sure you can see how unfair it is.
Student Access: $29.95 + $25/month
This membership has a one-month free trial, so you can decide whether or not SFM is worth it.
As the name implies, Student Access gives you basic access to the DBL, or Digital Business Lounge. You also get live event recordings and an Introductory Module to SFM.
Crucially, you also get a landing page. This is how you promote SFM.
The most important feature (for SFM) is the personal consulting. You get assigned a coach who answers your questions. This coach serves one purpose, and that's to convince you to upgrade to Basic membership.
You can forget about any real training in Student Access. If you want quality training, you're gonna have to cough up for Basic.
Basic Membership: $297 + $97/month
That's a pretty penny! Basic costs 300 greenbacks up front and nearly 100 more every month. This is where SFM starts to get pricey.
Basic gives you access to all SFM modules, as well as a Premium DBL membership. You also get weekly live webinars, and a new coach, who is there to support and guide you… and try to get you to buy the next level, which is Elite.
It goes without saying that Basic training is a lot more useful than the last tier, but no matter how you slice it, it's still not the best available SFM or the whole internet has to offer.
The very fact that the personal consultant keeps telling you to upgrade proves that Basic is not the real deal. Funnily enough, after upgrading to Basic, the coach will tell you the real money is in Elite.
Elite Membership: $2500/year (!)
Yep, we started from the bottom ($29.95, in fact), and now we're here. 2500 smackers a year. This is the end of the line.
Elite gets you live coaching by the ripoff artists themselves, Stuart and Jay. You also get everything the Basic tier entails.
But the main feature is the High Ticket Commissions. You'll net 40% commissions on every sale you make, much more than the lower tiers. That's pretty much it. Paying for Elite is paying for the right to promote it and earn $1000 per sale.
Now you may be wondering, "is this really the last upsell?" And you may ask yourself, "how do I work this?" And you may ask yourself, "how did I get here?"
Letting the days go by, let the water hold me down
Letting the days go by, water flowing underground
Into the blue again after the money's gone
Once in a lifetime, water flowing underground
Off-topic? Maybe. But I have no regrets. That was set up perfectly. How can I top this? I may never get a chance to use the Talking Heads again.
Oh yeah, this is definitely not the last upsell, as I (and everyone else) have come to expect with MLMs.
There are 4 DEA (Digital Experts Academy) programs available: Silver, Gold, Platinum, and Black. These are the biggest upsells I've seen so far.
Just look at those prices! Even the exorbitant Empower Network's biggest upsell was equal to DEA Silver! Why? Why would you charge this much?
An Elite member will make $2000 on a DEA Black sale. In SFM's mind, that's enough reason to break the bank. Actually, this demolishes the bank and liquidates its assets.
Perilous Prices! The SFM Verdict
---
By now, you can probably come to the conclusion that SFM is simply not worth your time or money. I'm pretty sure 'six figures' is what you spend, not what you earn.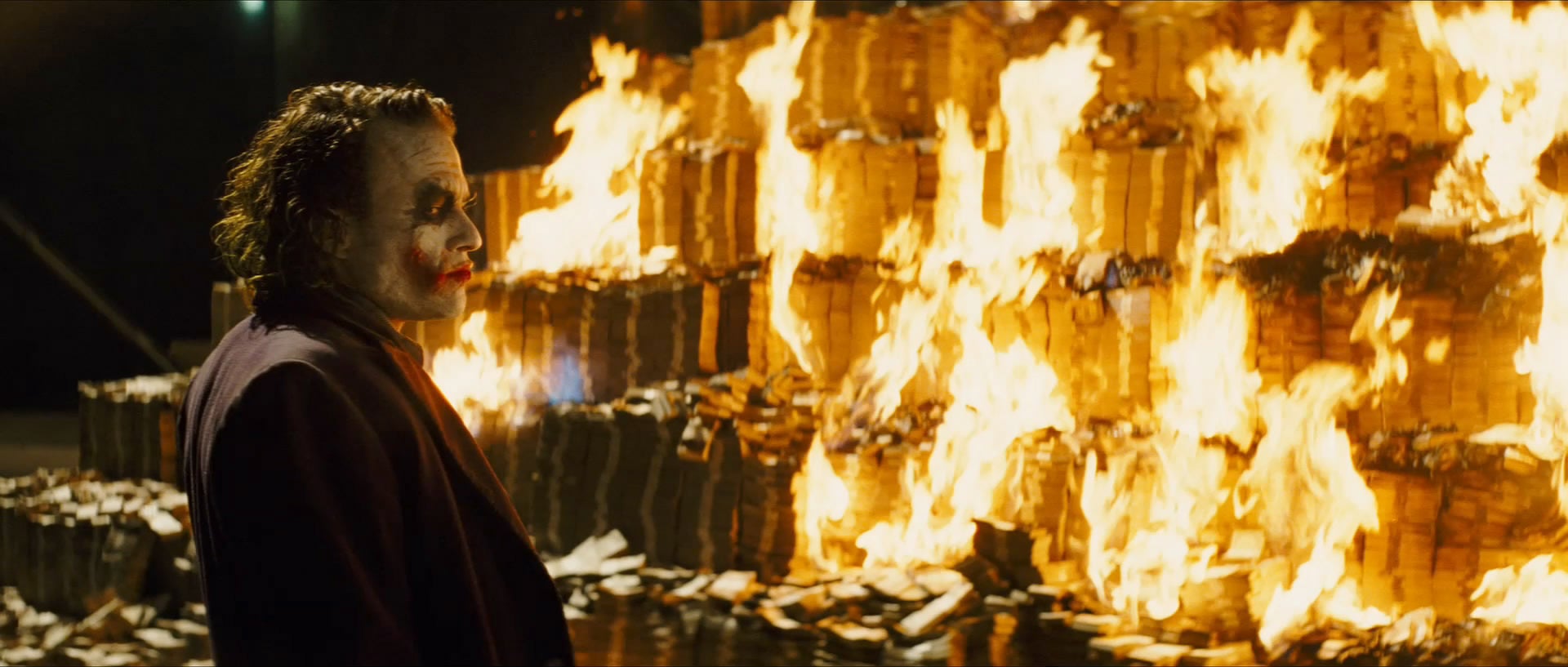 That being said, I wouldn't say Six Figure Mentors is a scam. It does offer some good training, and they do warn you that success isn't a surefire thing (though that disclaimer is hard to find…).
I'd put SFM in the same category as Empower Network: a somewhat decent product overshadowed by monstrous prices. C'mon, a $30,000 upsell? You could buy a car with that money. A Mercedes, preferably.
Look, as a young, carefree guy, I can only lose money on this. What about other people though? The people with families to support, or mortgages to pay? What happens to them once they burn thousands on a program that will get them nowhere?
If you're rich, you might find some success with SFM. But if $2500 a year is a big deal to you, keep away from this program.  I simply can't justify paying through the nose for resources I can get elsewhere for much less.
Yeah, my #1 program does everything that SFM does (and more!) for much less. As a matter of fact, it's free!
And I'm not gonna say it'll make you rich quick. It won't, not by a long shot. But with hard work, you'll end up with an online business that promotes anything you want it to. Check it out here!
What do you think of SFM? You got any questions? Do you hate it as much as I do? Leave an answer in the comments below!
Your accomplice in affiliates,
-Makki
Save
Save
Save
Save
Save
Save
Save
Save
Save
Save
Save
Save
Save
The following two tabs change content below.